He came to the office with a broken tooth.  His tooth was extracted, an implant was placed, and a veneer was placed on the tooth next to it so they could match.
Before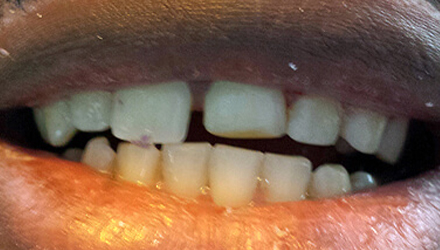 After
The patient was unhappy with broken old crowns and fillings that were crumbling.  The biggest problem was that the teeth were all different colors.  All old fillings and crowns were removed.  The smile was made to match with crowns and onlays.  Minimal cutting veneers were also placed to make a beautiful mouth full of healthy teeth and gums.
Before
After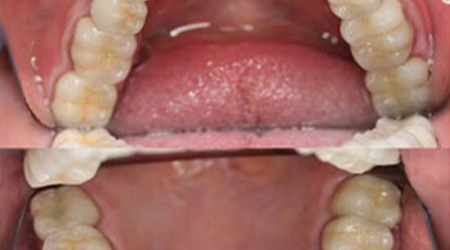 She came in unhappy with her smile and needed a quick change for her daughter's wedding.  All of her teeth were extracted, and she had implants.  Since we could do it all in one surgery, she had a big beautiful smile when she woke up from surgery.
Before
After
This patient lost his front tooth and needed a quick fix before meeting his girlfriend's parents.  In the same appointment, we created a bridge, and he was able to feel confident meeting them for dinner that night.
Before
After
She wanted to keep her teeth for as long as possible but didn't want anything removable.  With the use of crowns and bridges, she was able to keep her teeth and have a smile she loved.
Before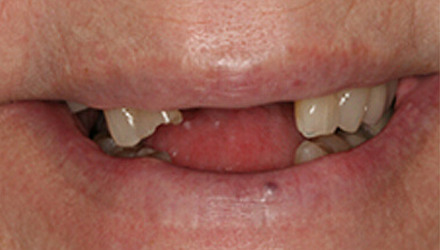 After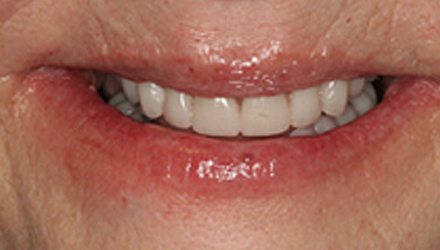 This patient was born without two of her front teeth.  Implants were placed, and she is happy.
Before
After
This patient came in with infected teeth and gums.  He wanted to have all of his teeth fixed but needed to do it in phases.  We took out all of his top teeth, placed implants and grafted bone, then installed his beautiful teeth.  Next year, we will do the same with the lowers.
Before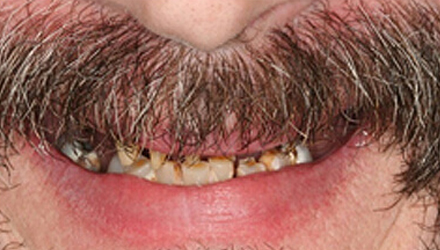 After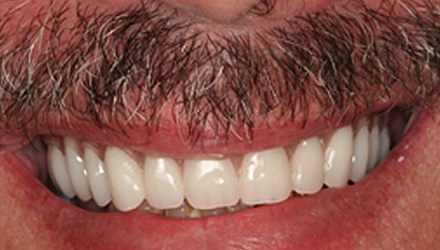 Before
After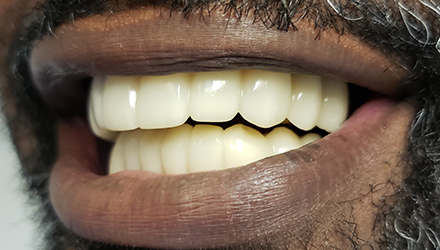 Before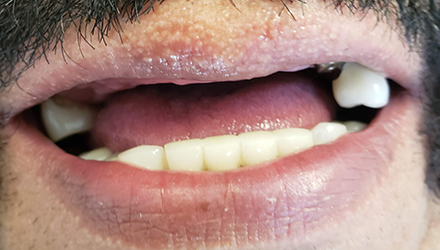 After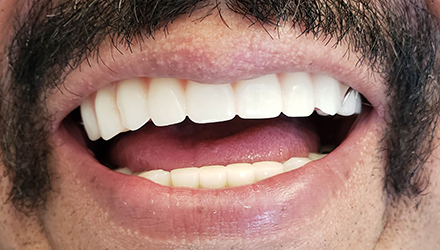 Before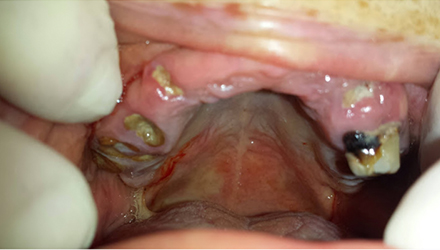 After
Before
After
Before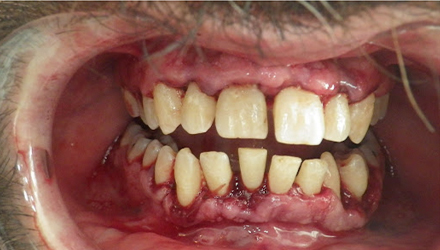 After